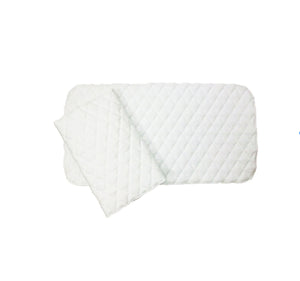 Wilker's Custom Horse Products
100% Cotton Flannel top and bottom quilted over 1/2" polyurethane foam center. These No Bows will become your go-to when your horse needs some TLC. 

Machine washable and dryer safe.
The quilted texture distributes the pressure making the wraps more efficient.
Our cotton flannel, being a natural fabric, is more absorbent and more comfortable for the horse's leg.