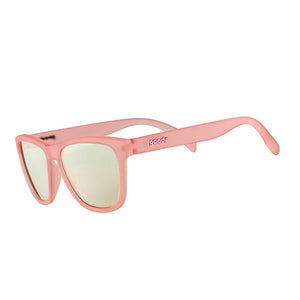 NO SLIP. NO BOUNCE. NO BLUE LIGHT. ALL FUN.
1 BLUE MIRAGE TECHNOLOGY
Our blue light blocking lenses definitely block blue light. The jury is out on whether blue light actually hurts our eyes or not, but who cares? You look important in these, so go ahead and block those nasty blue light rays.
2 NO SLIP
We use a special grip coating to construct our frame to help eliminate slippage when sweating through that super combo.
3 NO BOUNCE
Our frame is snug and light-weight, with a comfortable fit to prevent bouncing while you celebrate destroying your friends in battle.
4 FULL ARMOR
UV400 protection that blocks 100% of those harmful UVA and UVB rays.
WE'RE NOT HERE TO TAB SHAME YOU.
---
You can open and browse as many tabs as you want. We won't judge. We just care about you and want you to browse responsibly. You should always wear protection. The Blue Mirage technology in these Don't Tab Shame Me lenses will help keep you safe from the alleged hazards of blue light exposure.